If you are on this page, most probably you are looking for information about a stag party and what goes into it because you have the responsibility of organising one.
Stag parties have been in existence since the 5th Century BC! The Spartans are believed to have been the first people who decided to make a celebration of the last night of a single man's life. Stag parties have evolved over time and are no longer the kind of parties that you have experienced during the medieval days. A stag party also called a stag do or bachelor party is, and can be an awesome experience. A stag party is part of the whole wedding experience. If you are the one to organise a stag party, remember that always. Stag parties have the potential of breaking a marriage before the wedding is even over. However, stag parties can be a great time where the groom, his friends and family can have time to wind down and cool from the hectic pace of preparing for the wedding.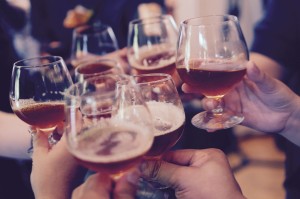 There are different stag party traditions all over. The key factors that make stag parties different is the duration of the stag party, the venue, cost, who attends and how crazy is the stag party going to be. Again remember a stag night or weekend can be a very fulfilling and satisfying experience. Every party requires that you take pen and paper and prepare it. Otherwise, you will forget and overlook some key factors that need to be in the party. The following are some of the things to think about and when planning a stag party in the UK.
1. T-shirts
Nothing makes a stag party or weekend fun like all the guys wearing the same t shirt that is tailor made for the groom. In fact, dressing up is a central theme in stag parties. You can have your t-shirts tailor made to fit your specific stag party needs. The prices are generally low, and a stag party t-shirt is also a great memento.

…